Paris Design Week: designer home décor | Imaggo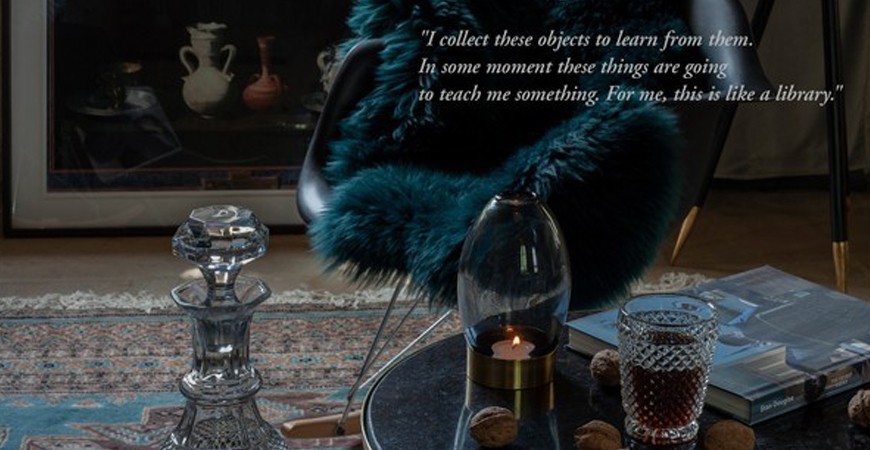 Imaggo Production at Paris Design Week
Paris Design Week is a major event in both the French and international worlds of design. After nine successful shows, this year will see thousands of design, home décor, fashion and art influencers converge in Paris from September 5 to 14. 
This year, Paris Design Week's theme is "Hybrid". As an agency committed to a hybrid approach that melds art, architecture and design, how could Imaggo Production not participate? 
Here's Imaggo Production's take on the latest trends in tableware and décor featured at Paris Design Week. 
The latest trends in interior design
The trend of industrial design has flooded exhibition halls and homes alike. This modern style uses industrial products as its raw material to create a wide range of offerings. From chairs to wardrobes, from vases to clocks, many industrial design accessories are on display at Paris Design Week. 
At Imaggo Production, we've brought together designers, artists and collectors with the idea of creating home accessories that are not only elegant and modern but also long lasting. Transforming raw materials into unique home décor is an approach that Imaggo Production fully endorses. Enjoy warm and modern interiors decorated with handmade accessories created by the designers and collectors we work with. Vases, candelabras and elegantly designed armchairs in a selection of seductive colors for an atmosphere steeped in elegance. 
Tableware by Imaggo Production 
As the capital of luxury and French gastronomy, Paris is the perfect place to exhibit the latest trends in tableware. And the high-quality elements created by our artists and designers fit right in. 
Glass, porcelain, wood… These materials inspire our artists to create contemporary and elegant kitchen accessories. Dress up your table with elegant, white dishes or go for a more bohemian style. Discover a unique collection with our dinnerware line of molded porcelain cabbage leaves. You're completely free to decorate and organize your living spaces the way you'd like! 
Come see the selection of designer objects by Imaggo Production at the La Moulinette Gallery. Our design and collector partners will be there to show you their savoir-faire during Paris Design Week from September 5 to 14, 2019.