Discover the decorating trends for Fall 2019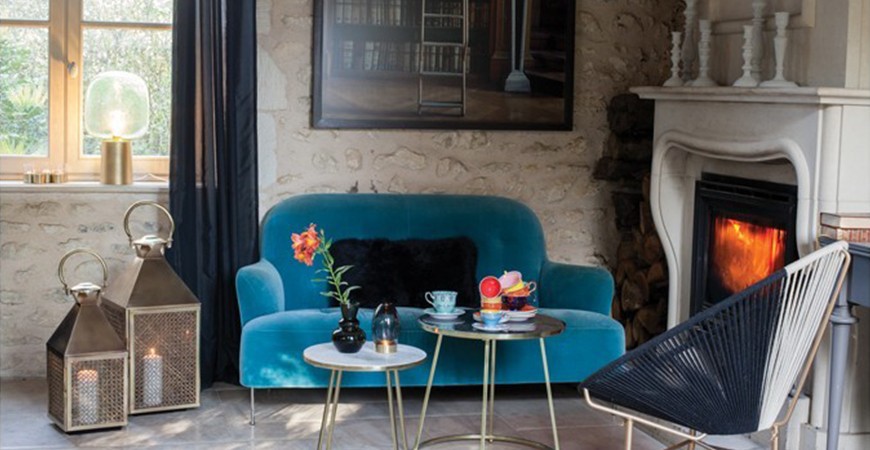 Create a customized home environment with design elements that match your personality.   
This autumn, updated Art Deco pieces will make a comeback in homes and interior design shows everywhere. Brushed brass, fish scale patterns and round shapes will be all the rage. To help your interior stand out from the crowd, Imaggo Production's artist and artisan partners are offering a large selection of decorative and contemporary designer objects. Light your living room with brass lamps and glass candle holders to create a relaxing and welcoming space for guests or a cozy evening alone. Felt boxes and woven baskets are an elegant way to create an uncluttered environment. 
Select materials and patterns will update your home tastefully. 
 Wood and metal have already been in our living and dining rooms for several years now and this trend is still going strong in 2019. Designers are now daring to mix materials: wood, noble and chic, brings warmth to matte metal, giving your interior landscape a modern twist. Smoked glass adds a touch of delicacy to materials that can be heavy and imposing. Dress up your table with adorable cabbage leaf porcelain plates, serve your guests from a chic faceted-glass carafe, while a matte black candleholder lights the scene. 
With Imaggo Production, you are sure to fill your living spaces with original home décor that reflects today's most popular home decorating trends. Check out the high-end selection from our design partners and dazzle your loved ones with unique home decor.