Original decoration : discover our TOP5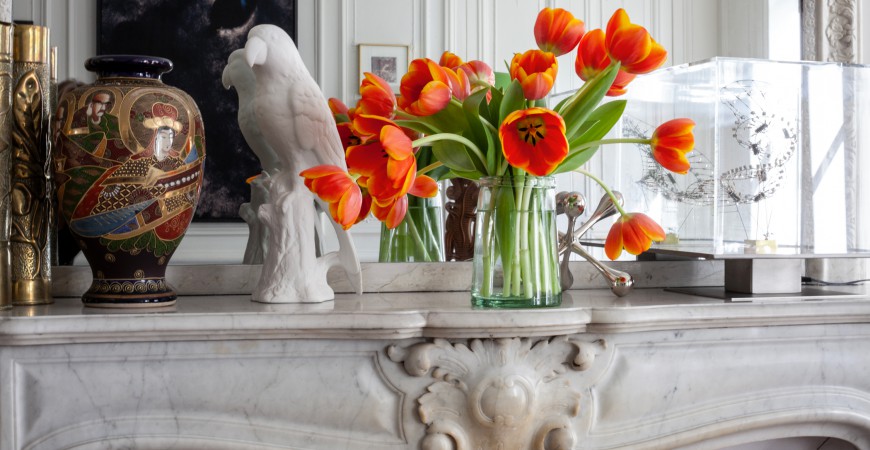 Original decoration: the top 5 trends
You are passionate about decoration and you want to make your home a place where you feel good, surrounded by beautiful objects? Imaggo offers you original design objects to create an environment that suits you. Discover now the original trends of the moment with the TOP 5 decoration objects that make you dream!
Adopt the Scandinavian style
Imaggo offers you an original decoration so that your home is always a place combining aesthetics and well-being. Among the trends of the moment, opt for a Scandinavian style that invades your home with its pure and Zen atmosphere. Adopt a minimalist aesthetic with a beautiful wall clock with a golden frame, or some ivory felt baskets. With Imaggo, decorate your living space with taste for true authenticity.

Go for the Art Deco style

On the other hand, you're more into rich and abundant decoration? Say yes to art deco with baroque candleholders and beautiful decorated ceramic vases. A beautiful carafe with floral motifs will look great on a table with a chic lace tablecloth.

Reconnect with glass

Why not give glass a real place in your decorative objects? Candle holders, vases, glass dishes, there is something for everyone. With polished glass or pretty patterns created by the bubbles in the material, opt for a singular and daring decoration throughout your home.

Porcelain

Did you know that porcelain is back in fashion? With its authentic and timeless look, it can be used at your table as well as in your decorative sculptures in your living room or on a sideboard. There's nothing like a parrot sculpture on the wall to add an exotic touch to your space.

Change your colors

Finally, in the original decorating trends to keep an eye on, think of colors in the air of time with a beautiful navy blue or a superb terracotta that will go perfectly with pastel tones like salmon or water green. Something to relax in a cocooning atmosphere!