Discover our trendy candles to 2021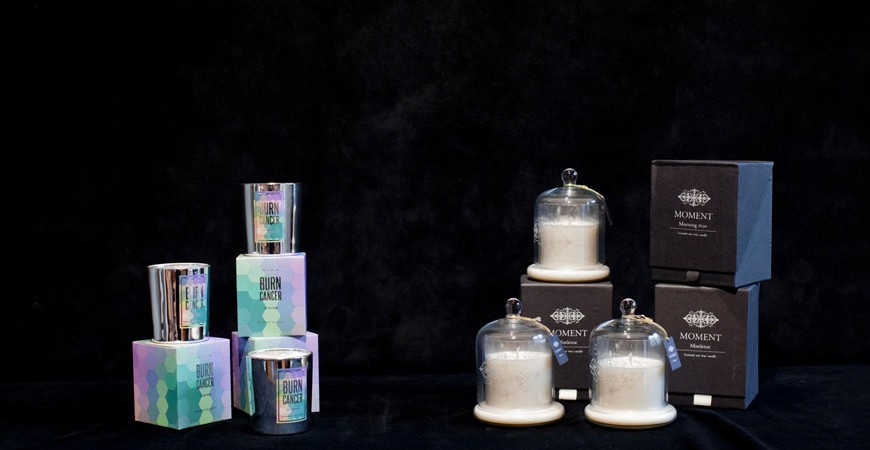 Trendy candle : your new ally in decoration

Are you in love with interior design? Keep up to date with the latest trends and fashionable accessories to decorate your home with ease with Imaggo. Check out what's new in candles with Imaggo and say yes to a cocooning and elegant interior.

Decorate your home with candles

You like to take care of your home and you pay special attention to your interior decoration? Imaggo helps you follow the most beautiful trends with original and quality decoration accessories. Among the essential decoration objects, candles are an ideal ally to combine the charm of a subdued light with a soft and colorful aesthetic.

Imaggo offers you beautiful colored wax candles to put on decorative candle holders in your living room or on your dining table. You prefer a beautiful rustic off-white candle? Perfect to decorate your room, a large wax candle brings a cocooning and zen atmosphere.

Your Imaggo scented candle

Why not take advantage of redecorating your home to opt for a scented candle? Imaggo offers beautiful candles with exhilarating scents to make your home a true haven of peace.
Ideal if you like floral scents, Imaggo candles will transport you with their scents of morning dew, orange blossom or mistletoe for your greatest pleasure.

A golden candle for your living room
Why not opt for a long and colorful candle for your living room? Ideal for bringing a chic and elegant touch to your living room, a golden candle will look great with an elegantly patterned glass candle holder on a shelf or in the middle of your reception table.
Also, to showcase your candles, choose from a variety of Imaggo candle holders that will look great with your decor. There's nothing like a beautiful candlelit dinner to spend a relaxing moment with your other half or your guests.