Title 5 gift ideas for Valentine's Day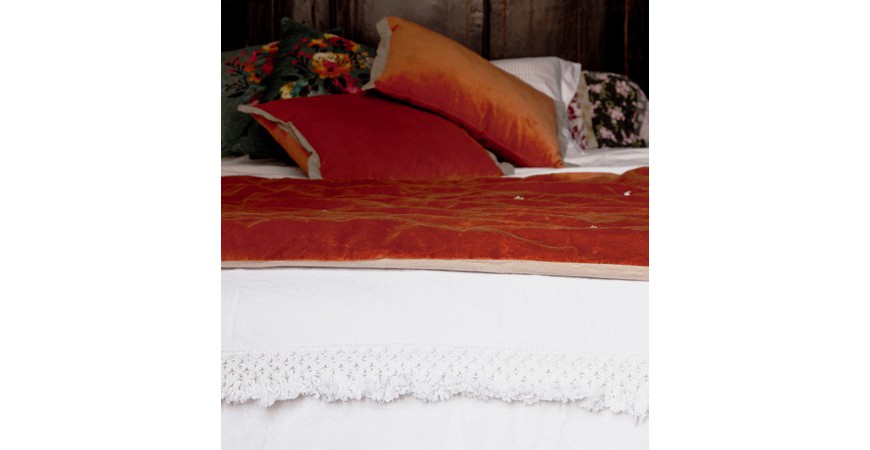 Unique designer pieces create a glamorous, chic atmosphere
5 Valentine's Day gift ideas
Hunting for Valentine's Day gift ideas to charm your significant other? Making your home a veritable love nest will surprise your soul mate and make it the most romantic day of the year! 
Imaggo Production is home to original gift ideas for Valentine's Day! These are our 5 Valentine's Day gift ideas to bathe your home in love. 
Candles and candleholders set a romantic mood 
To make your place exude love, choose elegance with glass candleholders by our designers. Their smooth shapes and classic design will lend a chic touch to your home. Add red and gold wax candles for extra glamour. The warm, flickering light from the candles in your candleholders will set the perfect mood for a romantic evening together! 
Dinnerware: elegant dishes for a refined table
Valentine's Day is the perfect opportunity to have an intimate dinner for two at a beautiful table. To set it, opt for pink, the color of love! Glasses, carafes, plates… We offer a complete dinnerware set that pairs delicate glass with elegant design. 
Choose high-quality, comfortable materials
 for the living room
Imaggo Production offers a magnificent range of cushions in alpaca wool. Lumbar pillows are as comfortable as they are chic and will create a warm, cozy atmosphere too.
In the bedroom: add a touch of softness with velvet bedding
The bedroom is the heart of your love. Keep warm on cold winter nights with cotton or linen blankets or a velvet throw. With their soft textures, these accessories will create a truly warm love nest! 
An elegant watch: a Valentine's gift idea for him or her 
You've redecorated your home, put on your best clothes and cooked an elegant gourmet meal. Now, the Day of Love must end with one final touch: a gift that embodies your love!
A watch is the ideal gift to seduce your other half. An accessory that's as elegant as it is indispensable ; it's become a must-have style accessory. Check out our range of watches with both leather and fabric bands.