Organic Beauty Products from Scandinavia: your new beauty routine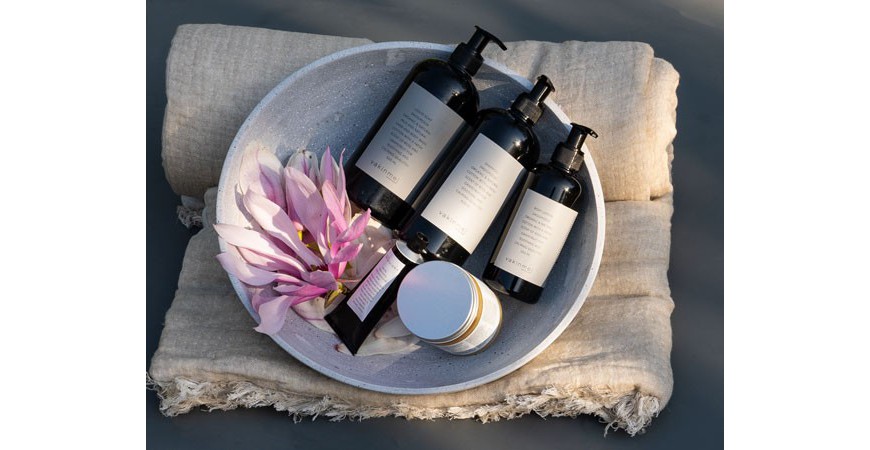 Organic beauty products and Scandinavian cosmetics: your new beauty routine
Beauty products
Originating in Denmark and Sweden, the way Scandinavians live is becoming more and more fashionable everywhere. Since the middle of the last decade, a Nordic design wave has redefined interior design trends. Now, beauty routines are undergoing the same transformation as they adopt this atypical lifestyle that's focused on simplicity and well-being. Organic beauty products, natural cosmetics… Find out how to pamper your body the Nordic way. 
Lagom spirit: a way of life in Nordic countries
Lagom in Sweden, hygge in Denmark, and koselig in Norway… Each Scandinavian country has its own word but each of these terms defines a unique way of life that blends balance, ethics and pleasure. 
In this spirit, Scandinavian beauty rituals emphasize caring for the body in a practical, functional and most of all natural way. Are you looking to switch to a beauty routine that's simpler and more in-tune to your body? Lagom is perfect for you!
Practicing lagom is mainly about getting back to the basics of body treatments in order to make your skin more naturally resistant. Organic products and cosmetics formulated with natural ingredients go hand-in-hand with a healthy lifestyle and will give you a pure, "raw" beauty. Nordic culture avoids using too many products. It focuses on using minimal beauty products for more authenticity. 
Upgrade your self-care with our organic body care products
Create your own lagom beauty routine with the natural beauty products that Imaggo Production offers. From the Swedish brand Vakinme, they express the Scandinavian culture's simplicity and ethics of well-being in everything they do including their packaging, which is simple and refined. 
Organic verbena, bergamot, lime, rose… luxuriate in these soft and captivating scents while also keeping your hair silky smooth. Treat yourself to an organic cleansing body scrub for soft skin and a fresh complexion.  
With Imaggo Production's products, you'll create an enjoyable beauty routine that promotes a healthy lifestyle and follows the rules of lagom!