Bringing Art Deco style to your home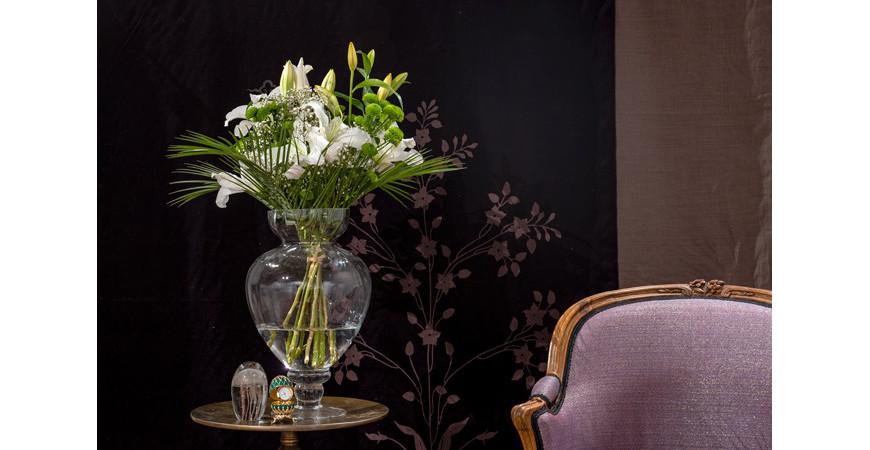 Bringing Art Deco style to your home
Born in the 1910s, Art Deco was an artistic movement whose influence spread around the world. Today it's inundating interiors with its resolutely creative and elegant style. 
Let Imaggo Production show you how to deck out your living spaces with Art Deco. Unique home décor, intense colors, soft materials… Let us help you unlock the secrets of chic and refined interiors!  
Art Deco interiors filled with designer home décor 
Art Deco style means more elegance, lightness and refinement. To enhance your interiors and living spaces, we offer a selection of décor accessories created by our design partners. 
A large designer vase
Showcase your flowers and your style with a large, elegantly designed vase. Glass or ceramic, the purity of these two materials transforms each unique home décor accessory  into a true work of art. 
Brass accents
Art Deco style incorporates high quality materials, so naturally brass is an essential part of true Art Deco style. Trays, candleholders, lighting fixtures, lanterns… Make your interior shine with a thousand lights thanks to elegant home accessories.  
Glass candleholders
Candles are the ultimate Art Deco accessories. They create a soft, warm atmosphere ideal for adding a bit of coziness to your Art Deco home. With their sleek design, our glass candleholders become real gems in candlelight.  
Lighting accessories for every style
Interested in filling your Art Deco living spaces with light to show off your décor? We offer a full range of lighting accessories in various styles and materials. For the table, wall or ceiling, choose the light that best suits your home. Whether it's the austerity of steel or the elegance of brass, mix materials and styles to create your own home décor style.
Porcelain home décor accessories 
Porcelain is an integral component of Art Deco style! Delicate and chic, our porcelain sculptures are the accents that will transform your living spaces into a real showplace. 
We offer designer home accessories to decorate your bedroom or even your dining table. Velvet cushions, porcelain dinnerware… Make your home a stylish temple inspired by Art Deco.