Designer lighting accessories: light and design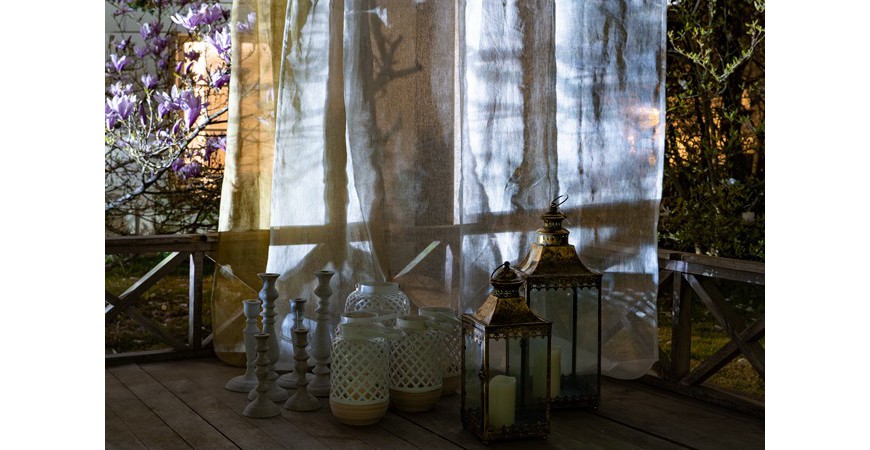 Modern designer lighting: for on-trend interior design
The primary reason we use lighting accessories is to bring light to a room. However, more and more often these objects are becoming décor accessories in and of themselves. 
Glass and stainless steel lanterns, elegant designer wall sconces… Imaggo Production has a large selection of lighting accessories that as practical as they are beautiful. 
Lighting to create a fashionable interior
Lighting plays an essential role in interior design. A bright living room is always more pleasant than a dark one! At the end of the day or when the weather's gloomy, lighting allows you to create a warm and cozy atmosphere in your home that combines beauty and function. These are must-have accents for a winning interior.
Playing with light not only allows you to create any mood you'd like, but it can also highlight the details, décor accessories and furniture that adorn your home. Available in many forms, lighting allows you to create a bright and customized interior. Pendant lights, table lamps, interior and exterior wall sconces…the choice is yours! Depending on each room's natural light, choose a variety of lighting sources. Combine styles and moods to make you and your guests feel at home. 
A practical and esthetic accessory that reflects your personality 
Fill your living room, your bedroom or your kitchen with on-trend lighting accessories. Create a separate universe for each room! 
In the living and dining rooms, a glass and stainless steel lantern will look great on the table in the center of the room. Its soft, warm light is sure to create a pleasant atmosphere when family or friends gather around the table. 
Looking to show off your daring personality? Take a look at this beautiful fish-shaped porcelain accessory that's ideal for creating a luxury atmosphere while reflecting your originality. This lamp will go swimmingly with your home décor! 
If you'd like to add modern and on-trend designer lighting accessories to your home, head to our lighting section to admire the creation of our design partners!