Choosing the right contemporary design wallpaper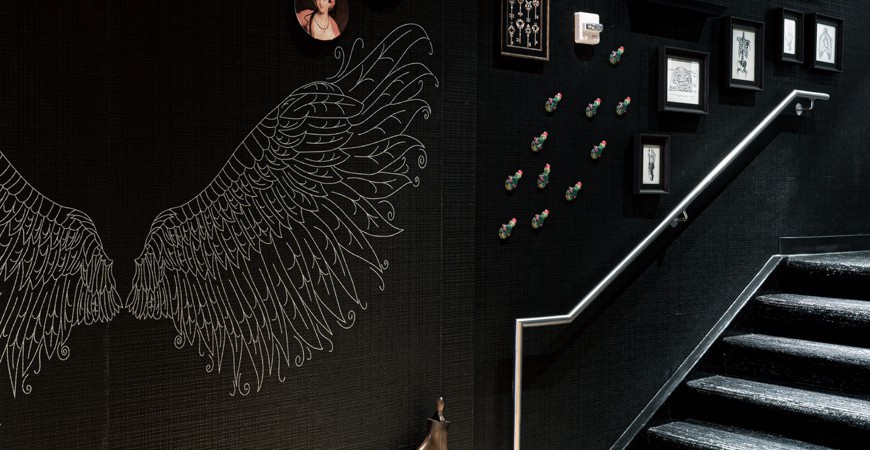 Do you want to put up wallpaper in one of your rooms or change the existing one? There are several criteria to take into account depending on the room, the wall and the style you are looking for. Find the best advice from Imaggo in order to choose your contemporary design wallpaper with care.
What type of design wallpaper for a living room?
There are several types of wallpaper: traditional, vinyl, expanded and non-woven. The last two are the thickest. Another category is paintable wallpaper, which is easy to hang because it does not have any pattern connections.
The choice of wallpaper depends on the room you wish to wallpaper. Traditional wallpaper is ideal for a bedroom or living room. For your kitchen or bathroom, opt for vinyl wallpaper which has a thin PVC layer making it waterproof.
When choosing your living room design wallpaper, also take into account the appearance of the walls to be papered. If they are not perfectly even, avoid traditional paper, which is too thin. Prefer expanded or non-woven paper.
Which colours and patterns for a design wallpaper?
It depends on the room you want to wallpaper and whether you want to wallpaper all the walls or just one. In the latter case, you can indulge yourself and dare to use original papers!
Another possibility: you can wallpaper only part of the wall, or put only a few strips spaced out on a pretty painted wall. It's up to you to break the codes!
Take into account the exposure and decoration of your room. If the room faces north, bring in light by choosing a wallpaper in warm colours. You can also play on the dimensions of your room with striped wallpapers or with geometric shapes. Avoid large patterns, especially if your room is small.
Remember to choose a paper that does not clash with the style of the room. And don't forget to consider the floor of your room!