Ceramic objects: the trend at home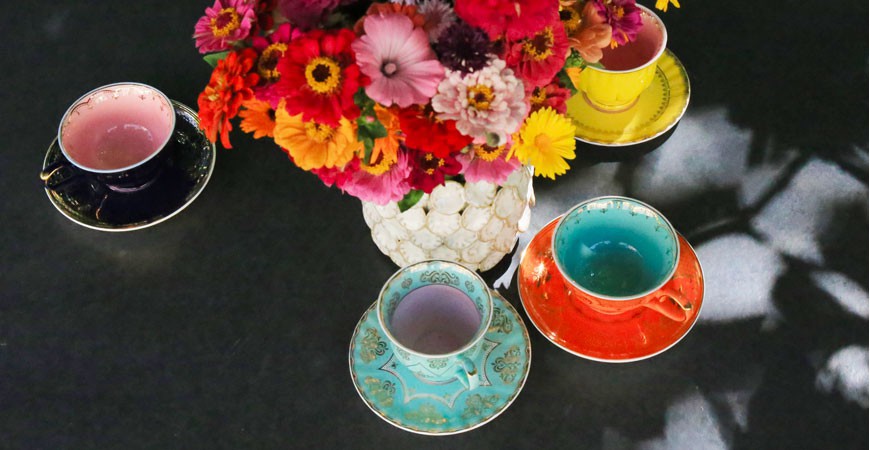 Do you know anything about decoration and are you a fan of all kinds of objects? You are certainly a lover of interior decoration! Did you know that ceramics have made a comeback recently, becoming the new must-have for tables, but also for all kinds of decorative accessories? Imaggo reveals everything you need to know about the return of this practical and aesthetic material.
Invite ceramics into your decor
Ceramics and the home have a long history. The oldest manufactured objects found are made of ceramics, making it one of the materials emblematic of our creativity and our need to have beautiful and practical objects in our homes. Originally very much associated with pottery, ceramics is now used in a wide range of objects and has captured the hearts of decorators and designers.
In recent years, the love for ceramics has returned. With beautiful finishes, ceramics, the trend of the moment, offers an infinite number of shapes and colours that go well with any type of interior decoration. Indeed, this material lends a real cachet to objects and adds an authentic touch to your home in no time.
Your new ceramic objects
Imaggo offers you beautiful ceramic objects to decorate your table, your furniture or to display some flowering bouquets in vases. Make your selection among beautiful glazed containers that will look great on a shelf or to complete your next table decoration.
Strong, durable, and even eco-friendly, ceramics are truly an ideal ally for indoor and outdoor decorators looking for true authenticity. The randomness of the colours and the beauty of the glaze give a chic touch to your living space with true refinement. Enough to delight the most demanding of decorators!
Adopt the ceramic trend
Do you like ceramics? Make your selection of ceramic objects from the Imaggo catalogue now and create an interior that is 100% in tune with the times with accessories that reflect your personality.